What Is an Executive Search Firm and Why Should You Hire One?
Finding qualified, top-performing executives can be a long process. It is also one that is vital to the success of your business. Executive search firms are used by many organizations to help fill a role on their staff. Sometimes known as recruiters, executive search firms can be retained by a corporation to fill a much-needed role or one that is proving difficult to find candidates for.
What is an Executive Search Firm?
An executive search firm is independent of the corporations they work with. They are recruiting and staffing experts, brought in by a corporation to meet a specific need. Organizations often look to executive search firms when the job they are hiring for needs filled urgently, requires a hard-to-find level of experience, or discretion is needed. An executive search firm gives clients more choices for candidates during their search.
Hiring an executive search firm is a big step for your organization, and it is one that can have big results. While it may cost you some money to hire someone, the benefits of using an executive search firm can outweigh that cost. Overall, an executive search firm can save you time, money, and resources, while also delivering high-quality candidates that are more likely to contribute to the long-term success of your business.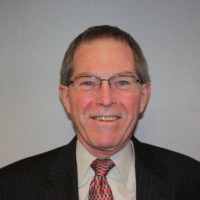 For more information on hiring an executive search firm to help with your hiring needs, reach out to Bill Solon directly at Spencer Reed Group at 913-327-2802.